Visit our cellar
Visit of a wine cellar: book a visit to discover our impressive cellar.
Come and visit our impressive cellar and facilities to be able to fully appreciate the character of our wines. The explanations given by our team of professionals will let you glimpse behind the scenes before you taste a selection of our emblematic wines.
Wine Tasting
Let yourself be transported into the heart of la Côte region by discovering our collection of local wines. We offer two packages:
Passion
Commented wine-tasting of 5 wines selected from the collections Domaines & Châteaux, Inspiration, Expression and Tradition.

appetizer
voucher of CHF 10.- (redeemable upon purchase of minimum 6 bottles)


Mosaïque
Commented wine-tasting of 7 wines selected from our own collection.

appetizer
a voucher for CHF 15.- (redeemable upon purchase of minimum 6 bottles)
Price :
Passion CHF 30.–
Mosaïque CHF 40.–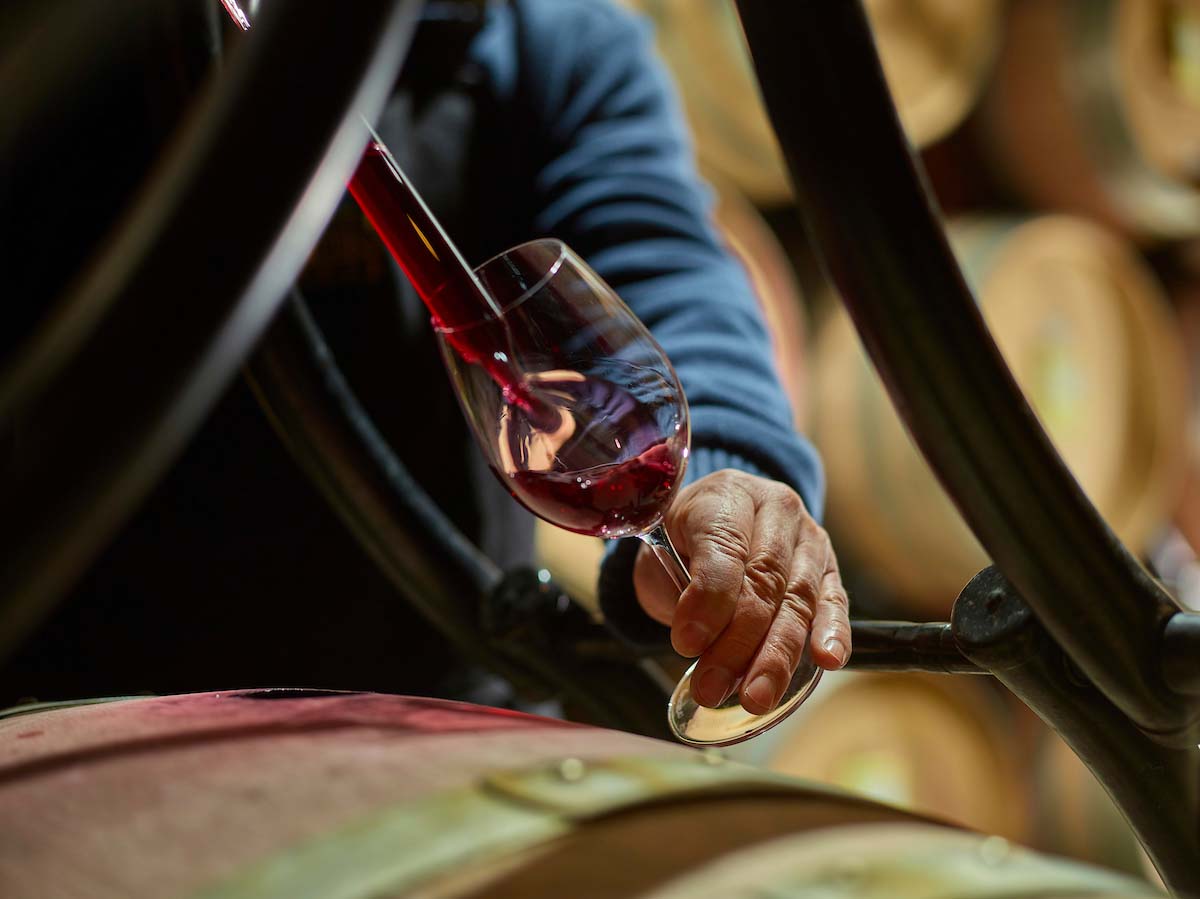 Wine tasting & a visit
Immerse yourself in the Cave de La Côte. Let our passionate experts guide you through a unique experience – an accompanied visit to our cellar followed by a commented wine-tasting at the carnotzet.
Passion and a visit
A visit to our cellar combined with a commented tasting of 5 wines selected from our collections Domaines & Châteaux, Inspiration, Expression and Tradition.

appetizers
voucher for CHF 15.– (redeemable upon purchase of minimum 6 bottles).


Mosaïque and a visit
A visit of our cellar combined with a commented tasting of 7 wines selected from our collection.

appetizers
voucher for CHF 20.– (redeemable upon purchase of minimum 6 bottles)
Price :
Passion and a visit CHF 37.–
Mosaïque and a visit CHF 47.–
Details:
Reservation is required, minimum group of 6 people.
Cancellation and changes of the visit within 3 working days before the visit will be billed in full.
Price per person (in Swiss Francs) includes tasting of several wines accompanied by appetizers and a purchase vaucher.
Also available on demand only: Coffee CHF 3.–| Platter of cold meats, cheese and bread CHF 12.– | Additional wine-tasting CHF 6.–
Book a visit
"*" indicates required fields